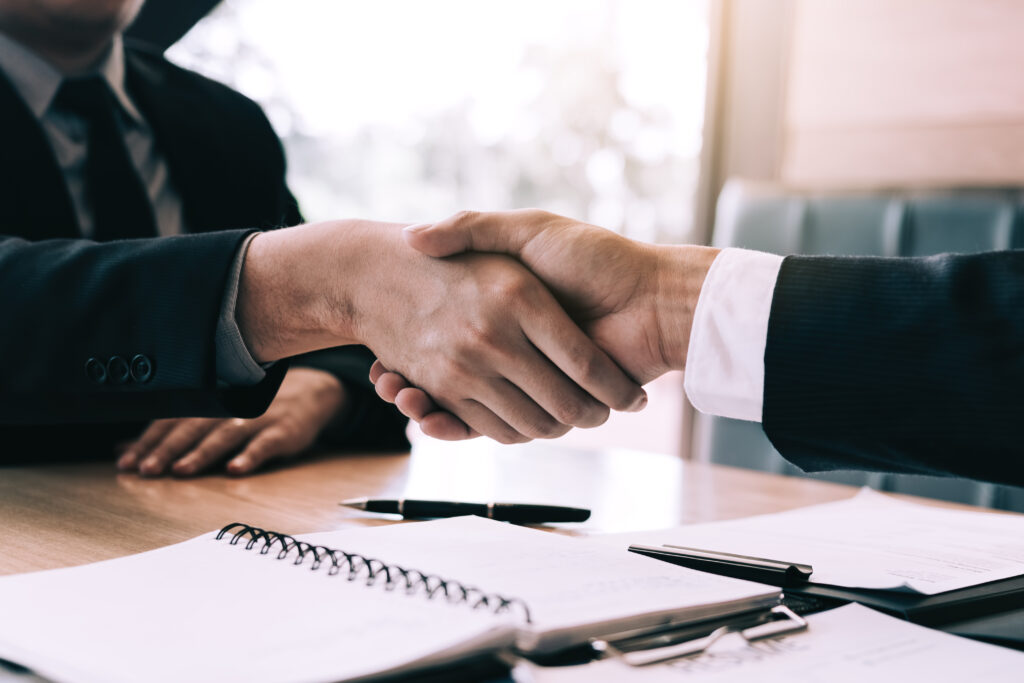 That's it, you've had it! After struggling for months, or even years, to pay your debts, you are ready to consider filing for bankruptcy. The time has come to find a bankruptcy lawyer but you have no idea what to look for, or which questions to ask. It's not uncommon to see a bankruptcy attorney advertise on television. Some even advertise on billboards, but you can't be sure. It might be awkward to ask friends and family for a recommendation, so most people opt for an online search.
---
Believe it or not, a lot can be learned just by reading through an attorney's web site, but you shouldn't stop there. Filing for bankruptcy is pretty serious and it requires the right representation. Here are some ways to find, and then select, the best bankruptcy lawyer for you.
Look for signs of professionalism
Before you get started, it makes sense to check in with some professional organizations. Membership in organizations such as the National Association of Consumer Bankruptcy Attorneys, is a good indication that the firm or attorney is up to date on the latest developments. Once you locate a few members in your area, visit the web site for your state's bar association and check their certification. Most states will have special certification requirements for practicing bankruptcy law. A certification is given when the lawyer has been practicing for a minimum number of years and spends at 50 percent of the time on bankruptcy cases. A peer review and a passing score on a written exam will also be required.
Credentials and association memberships will give you the assurance that an attorney has all the practical knowledge necessary to help you, even if your case gets complicated. It will also tell you that the attorney takes professionalism seriously.
Prepare to interview a few bankruptcy lawyers
After you have found a few firms or lawyers that look interesting, take a look at their web sites. They should include a clearly written statement of educational information about bankruptcy, plus financial forms that you can download and in preparation for filing.
Schedule a few appointments and as for a free consultation. It may be tempting to go with the first one you like, but plan on seeing more than one. You should feel perfectly comfortable with the attorney and confident in his or her abilities. To save time, complete any forms you find on the web site and bring them along. Bring a list of questions you might have and use the same list of questions with each attorney. The answers you get may help you determine which one to hire.
What should you look for in a bankruptcy lawyer?
While professionalism and rapport are important, it is also essential that you trust the person you hire. Look for the following qualities during your initial consultation.
Do they discuss with you the alternative bankruptcy solutions? For example, an attorney should tell you that a Chapter 7, or complete cancellation of eligible debts, isn't the only answer. Other options should be explored whenever possible, such as credit counseling or negotiation with creditors. A Chapter 13 bankruptcy might also be on the table if you have enough income to support at least some of your liabilities, or if you own property that could be seized in a Chapter 7 filing. It is important to understand the full range of possible resolutions before making a decision that you could later regret.
Does the attorney express a passion for his or her profession? It is important that your lawyer is personally involved and enthusiastic about the process. Many attorneys find their work rewarding and fascinating. Find out what drove them to specialize in bankruptcy law and listen carefully to the response. To be honest, there are few other practice areas where an attorney can do so much good for a client in such a short period of time.
Do they listen to you closely and understand your situation? Declaring bankruptcy can be a painful decision and there are plenty of emotions involved. You will want an empathetic attorney who is interested in helping you reach your goals, but who also shows a willingness to ask you probing questions. If the lawyer doesn't ask you how you about your biggest concerns, or what got into your financial predicament, he or she may not be viewing you as an individual. You should walk out of your meeting feeling like the attorney really wants to help you.