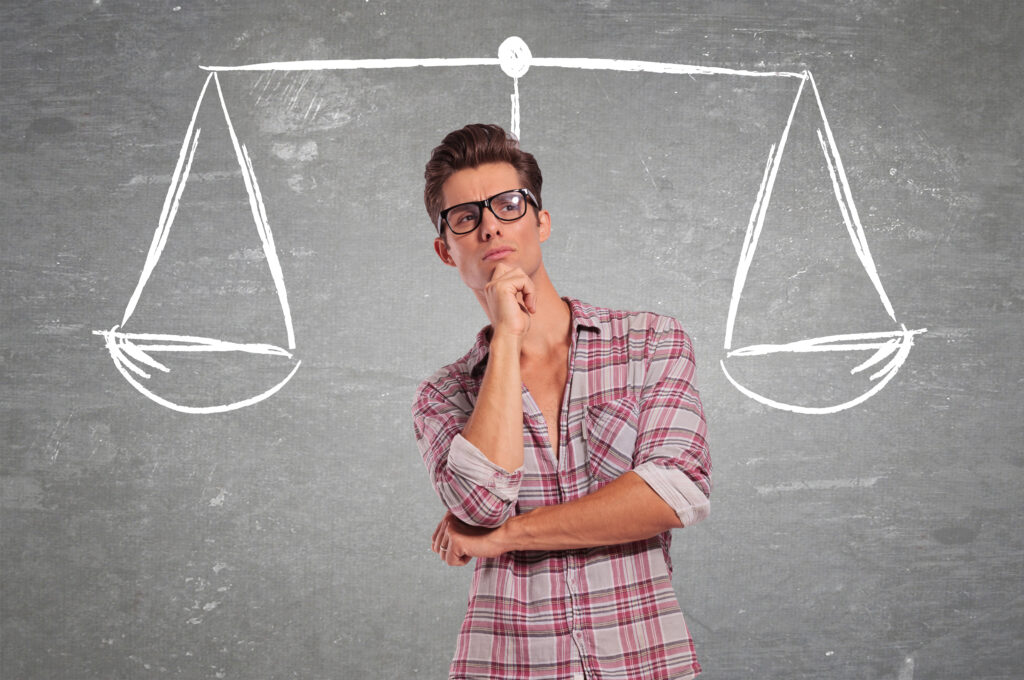 Let's face it; no one envisions a future that includes a bankruptcy filing. But that shouldn't dissuade you from considering it when it is necessary. As a Colorado bankruptcy lawyer, there is one question I hear almost every day, "Is there any way I can avoid filing for bankruptcy?" And while this question is answered on a case-by-case basis, there are some ways to look at it objectively.
How complicated is it to file for bankruptcy in Colorado?
Generally, individual filings are rarely challenged by creditors and they won't require a lot of time in a courtroom. In fact, once you file the forms and the state appoints a trustee, the process usually follows a certain pattern: either a court-monitored repayment program or a process of asset recovery and distribution. However, if you own a business filing for bankruptcy, courtroom litigation will be quite common.
How to hire a bankruptcy attorney
You may be wondering how someone who is obviously out of cash can afford to hire a lawyer, but a better question is can you afford not to? As with any type of litigation, bankruptcy filings are full of details and defined by state and federal laws. In the event that a creditor challenges your bankruptcy filing, it is important to be working with an experienced attorney. Look for a bankruptcy lawyer with experience in litigation and one who can help you defend yourself against claims, or even countersue when necessary.
---
As a Colorado bankruptcy lawyer, I'm often asked if an attorney is always necessary, especially when so many filings are relatively simple transactions. When a business goes bankrupt, it's not uncommon for creditors to seek contest the filing as an effort to recover payments. Many attorneys recommend resolving outstanding debts whenever possible, prior to the bankruptcy because this will limit the number of claims filed prior to and during the bankruptcy.
If there's anything worse than filing for bankruptcy, it's having to do so and then hiring the wrong attorney for the job. For many lawyers, bankruptcy filings have become a volume business, and debtors facing bankruptcy sometimes unfortunately obtain inferior legal services. For this reason, you'll need to do some research before hiring a bankruptcy lawyer.
Twelve tips for finding the best attorney for your bankruptcy filing
Avoid procrastination whenever possible. While this is certainly not going to be a pleasant experience, putting it off will make it even more complicated. Start looking for your attorney as soon as you realize you will need one.
Spend a day in bankruptcy court. Watching bankruptcy attorneys in their natural environment will help give you a better picture of what kind of lawyer you want representing you.
Seek advice from legal professionals. Do you have any business acquaintances in the legal profession who might know a good bankruptcy attorney? Bankruptcy law is a specialty, so avoid using your family lawyer or personal injury specialist. Be sure that the counsel you choose knows his or her way around bankruptcy court.
Visit law offices. Just walking in and appraising the law firm will clue you into how well organized they are. If it's neat and tastefully decorated, it's safe to say that they are true professionals. But if you see piles of coffee-stained folders stacked in piles on the floor, run in the other direction.
Find a list of your local bankruptcy court panels. The only attorneys who will sit on these panels will be well-respected and highly regarded within bankruptcy court.
Ask a lot of questions. Once you've narrowed down the list to a few candidates, ask them about their certifications, the number of bankruptcy cases they've handled, and how many they handled in a year. Find out how many of their cases are business filings and how many are individuals. Many firms will have a partner interview you, only to shift your case to a less experienced attorney, so make sure you are interviewing the person who will actually handle your case.
Don't hire the cheapest lawyer. Under the circumstances, it might be tempting to cut corners and save some cash, but you will get what you pay for. Look for a lawyer who knows the system and who comes recommended by the local bar association.
Ask for specifics on their fees. You will want to know upfront what your lawyer considers "part of the package." For example, if they need to outsource some work to a forensic accounting, how will you find out about additional fees?
Stay involved. Once you hire a lawyer, don't be content to let him or her handle it alone. Double-check all filings. Did any of your creditors get dropped off the list? Staying on top of your bankruptcy filing will help ensure that the proceedings go smoothly and will keep your lawyer on his or her toes.
Interview prospective lawyers in-person. It may take a bit longer, but once you have narrowed down your list of potential bankruptcy law firms, take the time to get to know each one of them. Not only will this help you discover which one is the best match for your case; it will help you learn about their personal style and courtroom demeanor.
Be prepared to present your case. Even the best bankruptcy lawyer cannot help you if you cannot give them accurate information. This means you will have to gather your paperwork and financial information ahead of time and share it with your attorney.
Finally, educate yourself as much as possible about the process. Most people who initiate a bankruptcy filing have very little knowledge about the law. Your attorney can give you an overview, but it is better for you to do some investigating on your own. Before making a final decision to file, find out how a bankruptcy will affect your credit rating, family members and lifestyle.