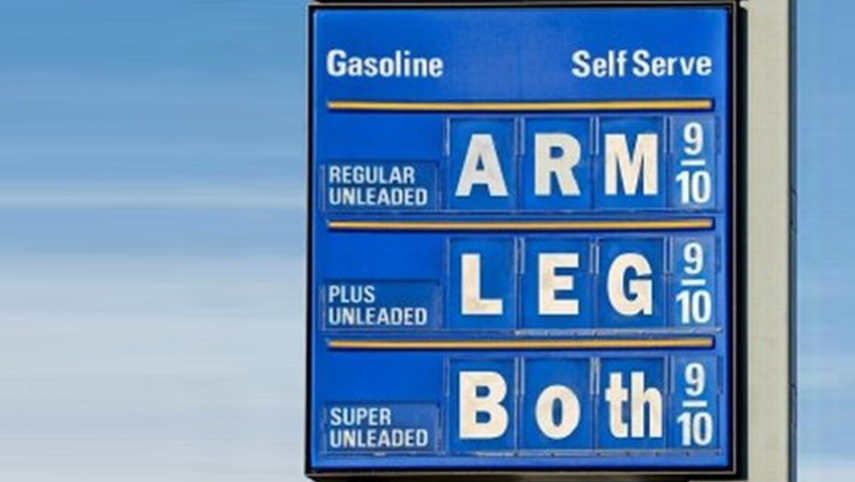 For Colorado Springs debt-relief lawyers, a pair of competing headlines about statewide gas prices serve as a perfect illustration of just how complex, uncertain and stressful the economic recovery remains for many struggling families who are overwhelmed by debt and thinking about filing for Colorado personal bankruptcy.
On March 18, the Denver Post reported that Metro Denver recorded the lowest gasoline prices of any major city in the country last week, registering a whopping $1.23 difference in per gallon prices with Los Angeles, where gas prices were highest.
---
But just one day later, an article in the Reporter Herald revealed a recent and dramatic 4.6 percent spike in statewide gas prices. In Fort Collins alone, gas climbed more than $0.15 per gallon in one week.
TIME offers a few tips for Colorado motorists hoping to save pennies at the pump:
~ Invest the $40-55 for annual membership a big-box retailer (for example: Costco or Sam's Club) that offers discounted gas.
~ Paying cash inside (instead of using your credit card at the pump) can mean up to $0.10 per gallon in savings at stations where credit card payments come with a premium price tag.
~ Go the there's-an-app-for-that route by downloading a gas-price checker app, or turn to websites like gasbuddy.com to find the cheapest gas in town.
According to the American Automobile Association, so far this week Colorado per gallon prices for diesel, premium, mid-grade and regular fuel are highest in Vail and lowest in Fort Collins. With that said, Denver and Boulder have tied for lowest premium price at $3.88 per gallon. (Meanwhile in Vail, premium gas tops $4.26 per gallon).
Denver bankruptcy attorneys know that for many Colorado families fighting to make ends meet, spending a few cents more (or less) at the pump can be the difference between staying in the black or reaching a personal financial crisis. For nearly three decades, the Law Office of Stephen H. Swift has helped thousands of Colorado families obtain debt relief. To schedule a free initial consultation to discuss what we can do to help you, call (719) 520-0164.